Choirs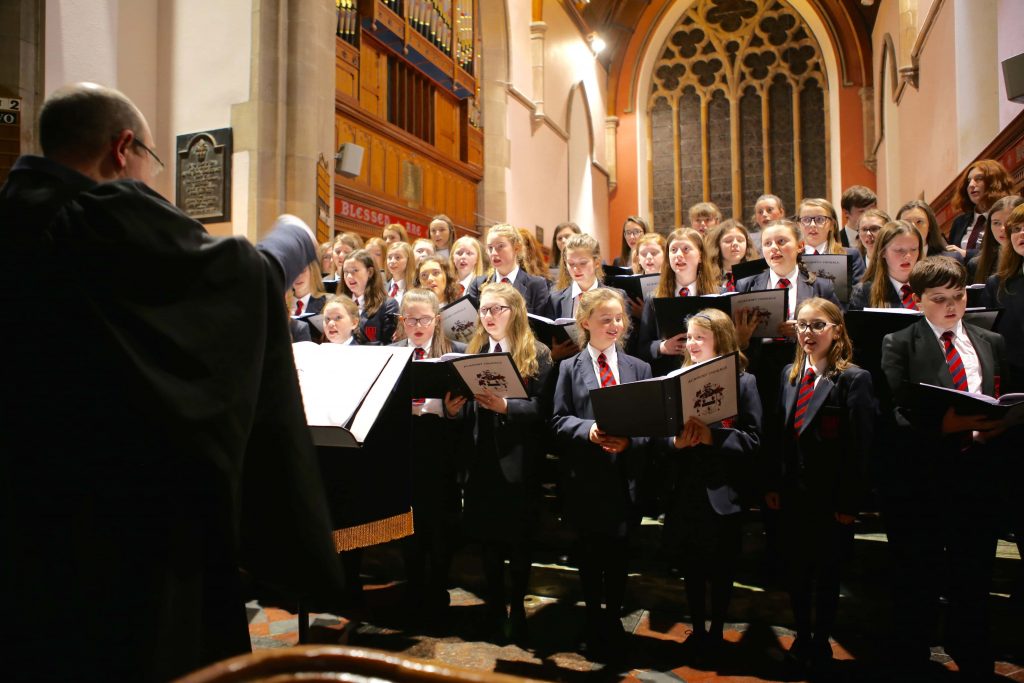 Academy Chorale
The Academy Chorale is a large choir for boys and girls (over 80 pupils) in years 8-11 which meets every Monday after school – everyone is very welcome.
We learn to sing in three parts and perform at Carol Services and Spring Concerts. We sing everything from Musicals to Classical to Pop.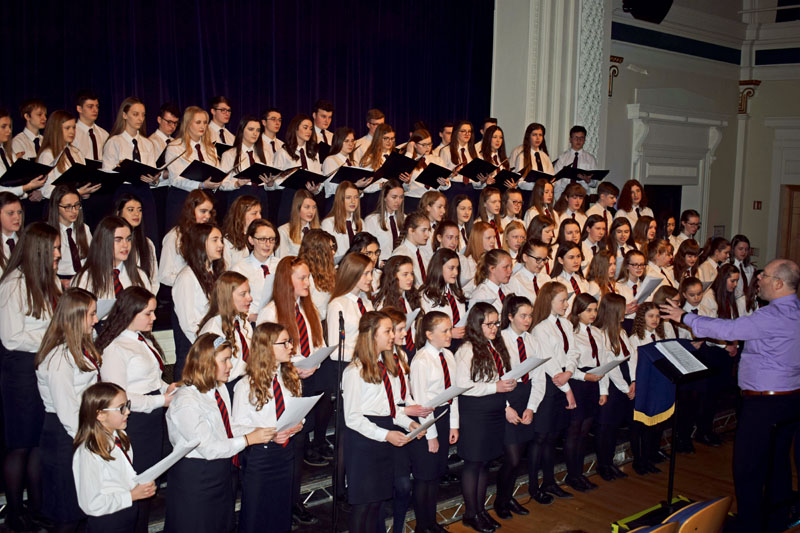 Senior Choir
Senior Choir is a really large choir of over 160 pupils for boys in years 11-14 and girls in years 12-14. We sing in four parts and perform some amazing Christmas pieces at Annual Carol Services at St Patrick's Church every year.
We also sing a really wide range of music from Gospel to Pentatonix, Bach & Handel to Coldplay and Queen arranged by some of the worlds best choral writers.
Male Voice Choir
Our large Male Voice Choir has boys from year 8 up to year 14 singing in four part harmony! They practice during lunchtimes and perform at the massive St Patrick's Carol Services and the Spring Concerts. This year at the concert they performed Ed Sheeran's hit 'Thinking Out Loud'.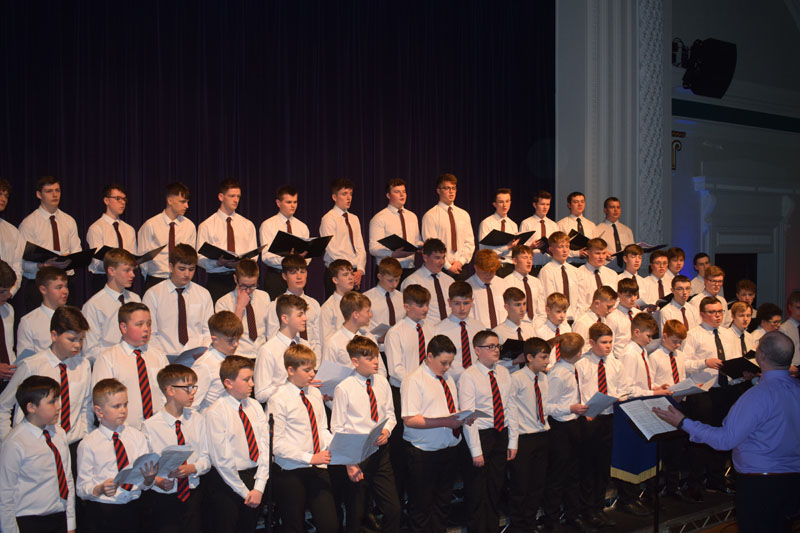 Chamber Choir
Chamber Choir is an audition entry choir made up of talented singers from years 12-14. This choir works even harder and commits to quite a lot of practice in order to be able to sing collegiate and semi-professional/professional choral works.
Favourite composers and arrangers include Lauridsen, Whitacre, Lawson, Arnesen and the Pentatonix to name a few.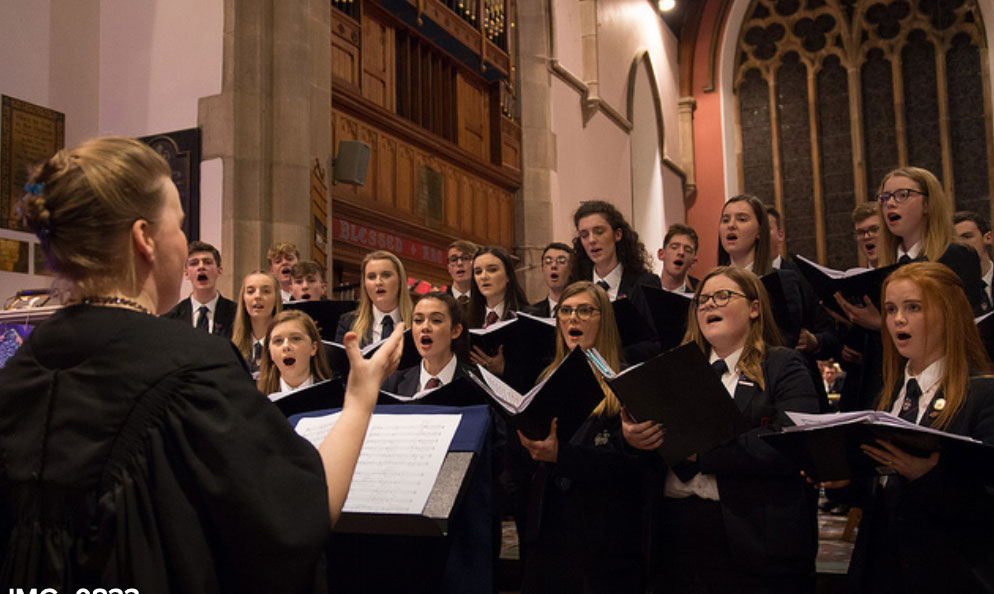 The choir sings many newly written works, from the best writers in America and Europe. The choir sings at the Carol Services and Spring Concerts and represents the school at various events throughout the year including winning numerous festival awards.
---