Milllenium Volunteers
All Sixth Form students in Ballymena Academy are encouraged to take part in the Millennium Volunteers Programme.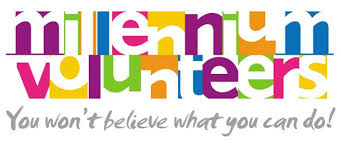 This allows pupils to be recognised for their commitment to volunteering in school, their local community and further afield. Through volunteering, students gain useful skills, develop new friendships and make a positive impact on others around them.
Pupils can gain different levels of awards according to the hours they have spent volunteering;
Schools Award for 35 hours, Bronze Award for 50 hours, Silver Award for 100 hours and Gold Award
for 200 hours. The Schools, Bronze and Silver Awards are presented in a school assembly whereas the Gold Awards are celebrated annually at a national ceremony in Belfast.
Since 2016 over 180 students have gained volunteering awards showing the tremendous commitment that Ballymena Academy students make to their community.