Public Speaking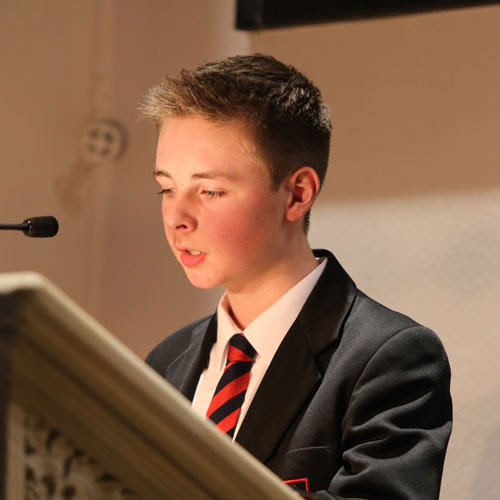 Public Speaking Competitions occur at various times of the year and are for specific age groups according to each individual Competition.
The Queenie McMullan Public Speaking Competition is our own school Competition and is open to boys and girls from Years 10 to 14. Two school cups are awarded, The Linda Hunter Cup for the Best Novice Speaker and the Queenie McMullan Cup for the Best Overall speaker.
Other competitions include The Soroptimist Competition for girls in Years 12 and 13 and the Business and Professional Women's Competition open to boys and girls in Years 12 to 14.
The Edgar Graham Memorial Competition takes place in the debating chamber in Stormont each year and is held in memory of Edgar Graham, a past pupil of our school.
Opportunities also exist to read at the annual carol services held in St Patrick's Church and in school.

ANNUAL REPORT 2021-22
It was with a great sense of anticipation that we participated in what was to be the first Public Speaking Competition to be held in two years.
The Soroptimist Public Speaking Competition was held in The Braid Arts Centre on Thursday 18th November. Congratulations to Amy Gregg (Year 13) who was placed 2nd with her speech entitled "When women thrive all society benefits." – Kofi Annan.
Unfortunately, this proved to be the only competition which took place throughout the remainder of the season. We look forward to participating in more competitions in the future.
Mrs Hunter
---