#IWill Week – Day 5
Over the past week the #iwill campaign has been celebrated across the UK.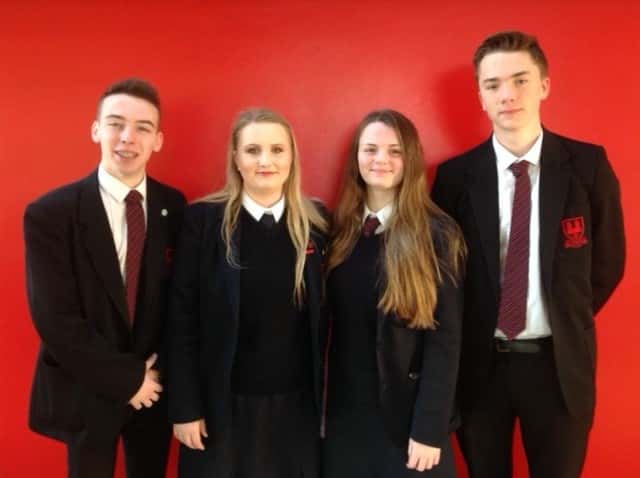 Joshua TS Logan – 1st (NI) Battalion Army Cadet Force
I was involved in a variety of activities over the course of my years as a senior cadet. At our weekly detachment evenings I would be tasked with taking lessons for the junior cadets and assisting the Adult Volunteers (CFAVs) as much as possible. On our cadet weekends and our two-week annual camp my responsibilities were similar. Each senior cadet would get attached to a junior training company for the course of the weekend or camp with the aim of helping the junior cadets in every aspect of their training by giving them advice that we picked up on when we were cadets.
At age 12, I was informed of the ACF. I joined as a recruit and worked my way up through my star levels and ranks. As a voluntary organisation, the ACF rely on adult volunteers and as senior cadets, we can help out and give back to the organisation that taught us so much. Nearing my 18th birthday and the end of my cadet tenure, I have learnt communication and leadership skills that will help me in any workplace. In addition to this, I have proven to myself that I can work well both in a team and individually.
Niamh Watt – British Heart Foundation, National Trust – Mount Stewart
At the British Heart Foundation, I operate the till and serve customers as well as organising stock, steaming and labelling donations. I also work with eBay to get particularly valuable items online for people to purchase. For the National Trust I am a room steward. This role enables me to guide people around the rooms of Mount Stewart, telling them about the illustrious history of the family and the house. Currently, I am acting as a guide for the collaborative exhibition between the National Trust and National Portrait Gallery, which concentrates on the suffragettes/suffragists, as well as those who opposed the movement.
I find volunteering very rewarding. This is because of the multitude of people that you meet while fulfilling your role. I have learned valuable skills, such as how to handle the public and any queries they may have. Through the National Trust, I have developed my historical knowledge considerably.
Chlše Orr – Counties Antrim and Derry Country Fiddlers' Association, Ballymena Academy Traditional Group
I teach children Irish Traditional Fiddle on a one-to-one or group basis, helping them with technique and to become more confident in their playing. I also prepare them for exams or concerts and help to organise music and pieces to play for socials. In school, I enjoy leading Trad group and preparing fellow students for the Spring Concert, as well as other small events throughout the school year.
I am involved in volunteering because I feel passionately about teaching violin, and spreading the art of traditional fiddle playing to others. I have learned how to use my own skills and talents to help others to succeed in exams or in their own individual or group performances.
Joshua R Logan – Ballymena United Youth Academy, North End Football Club and the IFA
I assisted in the coaching, development and planning of football related activities for children aged from 4 years old up to 10 years. This included organising football training drills, developing skills and ensuring the health and safety aspects of the training were all adhered to. These activities were associated with local football teams in the Ballymena area, allowing me to develop myself by taking relevant training courses with the IFA.
I initially became involved in volunteering through my DOE Bronze and found that I enjoyed working and developing young children un the field of sport. I became passionate about helping them bond and grow as a group and seeing them become better footballers. The volunteering also allowed me to progress my skills and my own football knowledge as Ballymena United Football Club assisted me in gaining my Coaching Badges, i.e. Grassroots Football, and Level 1 coaching award. I feel that it is important to give something back, especially to my local community and remember the people who had volunteered when I started playing football. When I started volunteering I did not believe that I would have enjoyed it so much or gained such satisfaction from being involved and giving back to my community. I would encourage others to also become involved in the Volunteering project as it has proved to be very rewarding.
Thank you to all #IWill volunteers on behalf of the many good causes you represent and thanks to Miss Bassett for organising the material for the website.